Ranked 12th in the World´s Best Extra Virgin Olive Oil competition 2016
Perfect for dipping as well as salads, vegetables, meats & fish
Extracted solely through mechanical means without the use of chemicals
Presented in a tin can, perfect for decanting into a pourer
Fewer than 15 hours from picking to pressing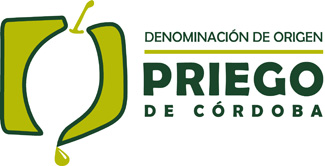 Picuda Extra Virgin Oil has a mature-green medium intensity with a fruity taste, with hints of herbs, leaves and fruit such as apple. The palate is sweet, slightly bitter and moderately spicy. Ideal for seasoning salads, grilled vegetables or pasta and fish. The Picudo olive trees carry the identity of the land where they grow. They are dark, with a dense foliage and very difficult to collect due to their resistance to detachment. They produce very generous olives.
COLD PRESSED. Thanks to an exclusive pressing system that adds nor heat neither water to the process, we obtain both the nutrients and the full aroma. The quality of Mueloliva Picuda is rooted in Priego de Córdoba and the fertile lands of the Subbética in Córdoba, whose privileged microclimate is the origin of the world´s most prestigious olive oil.
Our Mueloliva Picuda is a true representative of an ancient tradition, but also the result of a commitment to innovation that takes care of every detail of the process of creating extra virgin olive oil from ripe olives.
The PDO Priego de Córdoba is located in the very heart of Andalusia, partly in the Sierras Subbéticas Natural Park and has a very small crop extension, hardly 30.000 hectares of centennial olive trees. These features, together with a unique microclimate, allow obtaining exclusive olive oils of extraordinary quality that are internationally recognized, as it happens with Venta del Barón.
The olive pickers in the Sierra de Priego go ahead of time to collect the best selection of green olives at the beginning of the season. The olives are then cold pressed and the best juice selected according to the strict rules of the PDO Priego de Córdoba. It takes less than 15 picking until the pressing, so the genuine aroma of the olives is preserved.
Taste: Green-ripe fruity medium intentisy, with notes of grass, leaf and fruit such as apples or bananas. The palate entry is sweet with a moderate bitter and slightly spicy

Suggestions for use: Thanks to the use of Picuda olives, prized for its organoleptic, this monovarietal extra virgin olive oil is the aromatizer compared to coupage oils.It is the ideal condiment for any kind of salad (green, tomato-mozzarella, pasta) and the master touch on grilled vegetables (asparagus, eggplant, zucchini), pasta and fish. In short, suitable for any of the delicious and healthy dishes of the Mediterranean cuisine.